Time for my favourite products of 2016!  There are some ones from last year but a bunch of new ones too, in case you need ideas for last minute presents and yourself.  I'm not affiliated with any of these companies in any way, I just like to shop.
1. Apple Cider Vinegar
This has changed my life.  I read an article about the need for our scalp to be PH balanced and how most products are too acidic, leaving the hair cuticle open and how using products and heat to force it shut is really bad for it.  Long story short, I have fine, dry hair, that loves to create it's own halo of frizz.  A tablespoon of this in 500ml in water (2 tbsp for long hair) after I've washed out my shampoo and left on for 2 minutes then rinsed out has done amazing amazing things – no more frizz, lots of movement.  Just use once a week.  I usually have some sort of semi in my hair and it doesn't hurt it.  No idea if it works on blonde.
2. Benefit Benetint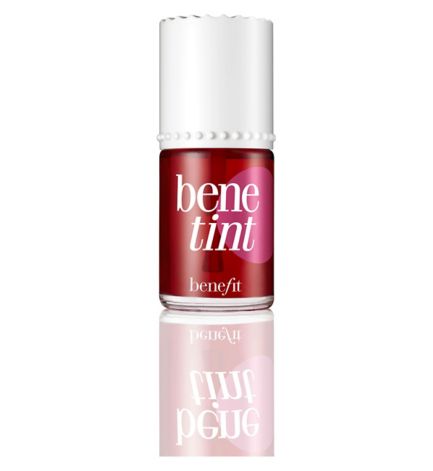 I know, it's been done to death, but I'm still doing it.  The colour is perfect.
3.  IOPE Cushion foundation
This amazingly magical product has consigned my expensive Chanel foundation to the back of my drawer – it transforms you from haggard mother of energetic non-sleeping two year old into a magnificent airbrushed Disney character who has never worked or slept a day in her life.  Every year the Koreans impress me with their commitment to reinventing makeup.  Sadly after only a year, they discontinued my shade, necessitating the biggest buyup of foundation I've ever done.  You can buy all of the other shades from Strawberrynet or Yesstyle and Reddit has a good colour matching spreadsheet here.
4.  MECCA Lip Deluscious
Nothing says sharp, chic, and on my game like pulling out an attractive pot of lip gloss, a sharp-looking lipbrush and applying it mid sentence – at the nurses station.  It smells like marshmallows and has a faint moonstone-like shimmer with superior moisturising abilities.  I've been in love with it ever since my sharp, chic and on-her-game friend pulled it out with a sharp-looking lipbrush over cocktails at a hip restaurant.
5.  Benebalm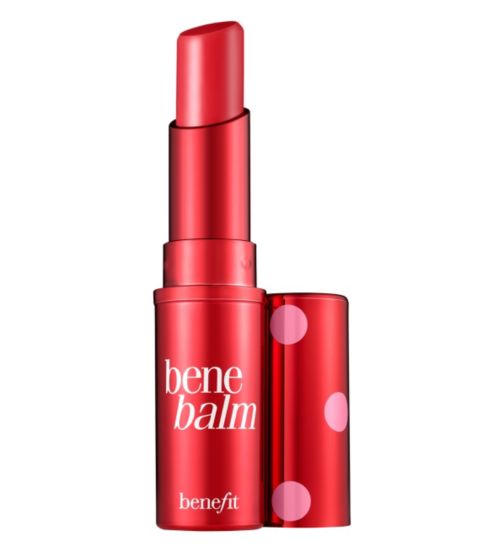 This one makes the list again this year because I'm still on the same one, it's that good.
6.  O&M No Knott detangling spray
When you have very fine and dry hair that likes to exist in a permanent state of frizz, you also find that there is not a product on this earth that will get rid of the frizz without making your hair look lank.  Even the lightest anti-frizz stuff makes it look terrible.  Shine oils make it look dull.  Enter this amazing spray.  After I shampoo and use apple cider vinegar, I towel dry and spray it with this stuff.  No conditioner because it also weighs it down.  My hair then air dries into amazing bouncy non-frizzness.  It also smells like a beautiful garden full of dancing fairies and highly attractive other sorts.
7.  Tangle-teezer
You will find me in my grave, buried with his magical invention that has ridded me of the pain associated with brushing my dry knotty hair.
8.  Seea surf suits
If you live in perpetual fear of the sun burning holes in you and at the bare minimum, giving you melanoma, or you just don't like bikinis because you feel like you're wearing your underwear in public, give these a go.  They're beautiful.  I love mine.
9.  Meditation Oasis
Mary Maddux voice has been honed from years and years of running meditation classes, since before it was cool and before it had an evidence base.  There's an app or you can listen to the podcasts on their website for free, all guided meditations on many topics, all magic.  And necessary at the Game of Thrones style onslaught that is Christmas these days.
10.  Sonos & Spotify
My husband told me about these when they first came out and being the awesome cool wife that I am, went straight out and got him one for his birthday.  I had no idea what it was and I'm pretty sure Sonos hadn't counted on someone like me getting to know one of these things.  It's a speaker but it connects wirelessly so you can play music from your phone, tablet, or computer and the sound will come out of the speaker without it having to be connected to an MP3 or CD player.  Even better it works with Spotify (an all you can eat music subscription library) so it's almost any music you want, any time you want.  Which, when you're a new parent, is lullabies.  Endless lullabies.  I don't think Sonos really thought about that but the ability to call up lullabies on demand, at any hour of the day when you can barely spell your own name, is golden.  Also Michael Buble Christmas carols.   One day I'll expand it so I can do music in the kitchen and the backyard, but even with just one speaker this setup is worth it's weight.
I'd love to see everyone else's lists, and I hope you enjoyed this one!